Published on April 21, 2020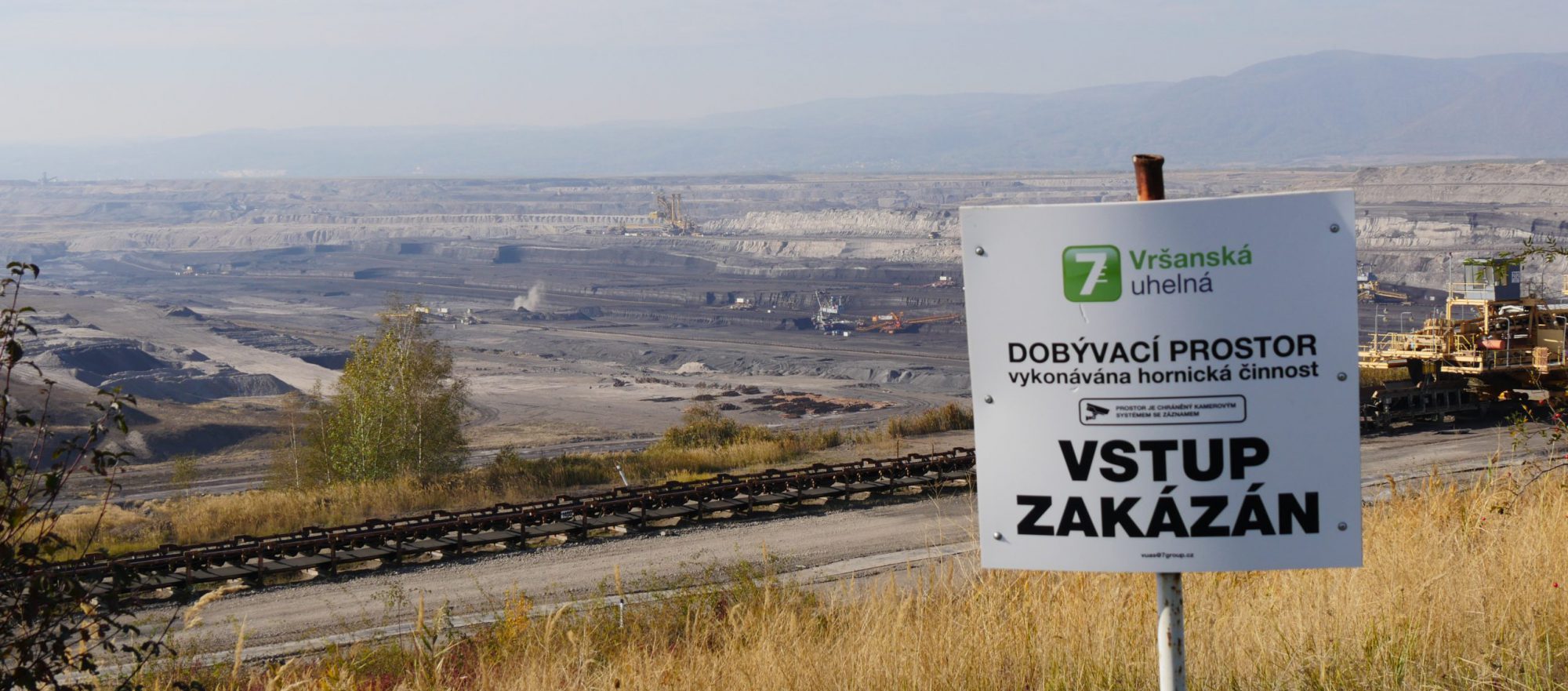 Czechia should put more effort into improving public participation in processes connected to implementing a just transition in the country's coal regions, participants in a debate dedicated to this topic taking place recently in Ústí nad Labem heard.
Engagement of the public and all relevant stakeholders in designing strategies for coal regions is an essential premise for a successful just transition. The importance of participation lies in particular in identifying wider public concerns, building legitimacy and gathering opinions and information. Participation should be an instrument for setting up sustainable development and gaining acceptance of phaseout plans by local communities and actors.
The role of participation processes in just transition was the main theme of a public debate which recently took place in Ústí nad Labem, one of the three Czech coal regions. The event was organized by the Centre for Transport and Energy, a member organisation of CEE Bankwatch Network, and Friedrich Ebert Stiftung Prague.
The panel was composed of: expert on participation processes Tomáš Rákos; politician and former Re:Start (governmental program Strategy of economic restructuring of Usti, Moravian-Silesian and Karlovy Vary regions) national manager Gabriela Nekolová; co-author of Action Plan for Upper Nitra Ondrej Šebáň from PwC Slovakia; and Lenka Ilčíková, Slovakian campaigner and representative of NGO Priatelia Zeme CEPA (Bankwatch member group in Slovakia). The panellists were heard by an audience made up of locals, employees from mining companies and the energy sector, trade unions, NGOs, academia, officials and local politicians.
According to Tomáš Rákos, participation is neither social engineering nor a PR instrument. According to the expert, purposeful participation requires particular dedication, quality data and a clear goal. Yet, participation is a continuous service that needs be updated and constantly adjusted. Public inclusion in decision-making processes needs to be supported and cultivated in society beyond one single term of office, over the long term.
Local administrations led by mayors should be the powerhouse of participation processes, speakers argued. However, they are facing problems with lack of capacity or they are simply not invited to take part in the consultations. Lenka Ilčíková took the view that systematic and efficient technical assistance plus inclusion of local leaders can significantly improve the situation.
The success of an inclusive approach was also underlined by Ondrej Seban, who presented the process of creating the Action Plan for Upper Nitra. Citizens were well informed through local media and asked to influence the creation of the Plan, which resulted in general acceptance of the coal phaseout document.
Energy transformation is extremely challenging for the affected regions, however, it may be a major opportunity to get rid of a one-sided economy and coal dependence. Strengthening civic participation and stakeholder engagement can to a great extent improve planning processes and help generate public support. In Czechia, it is extremely necessary to support participation principles systematically and to insert them into decision-making processes. Especially local authorities and mayors should get support to strengthen their capacities, which would enable them to better express their visions and shape the future of their communities.