Published on August 22, 2018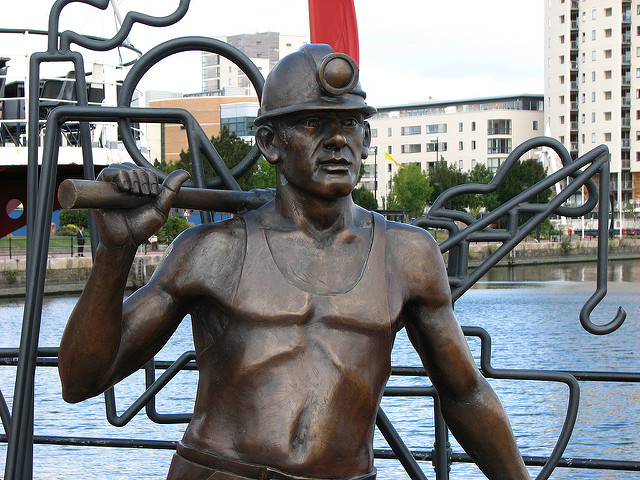 In the discussion on the transformation of the Upper Nitra region, the Slovak executive finally stopped ignoring the local citizens' initiative. However, before we pop open the champagne, we must remember that no clear commitment to a coal phase out was made – and this is the main obstacle to the proper planning of alternative futures to coal.
In January 2018, mayors, school representatives, companies, non-governmental organisations and active citizens in Upper Nitra, Slovakia's main coal region, began working on drafting an action plan for the development of the region – planning for a future without coal.
At the same time, in February, the Slovak government started negotiating projects from the region that might get financial support, but in an exclusive format and circumventing the citizen initiative: the government discussed only with the European Commission, several representatives of the region and three companies – in particular the private company Hornonitrianske bane Prievidza (HBP), the main coal producer in Slovakia.
Citizens and civil society groups have since complained that the lack of participation and transparency mean the government will end up favouring the coal company HBP in the granting of financing for projects in the Upper Nitra region. Our criticism appears to have been heard both in Brussels and in Bratislava.
Today, it seems that the government has stopped ignoring the civic initiative from within the region and, since July, it is aiming to bring together regional and national levels with representatives of local working groups. Such a national working group may be the real advocate and leader of change in Upper Nitra, all the more so since the representatives of private mining company HBP are also involved.
In Upper Nitra, the combination of low unemployment (below 5 percent in Prievidza), the need for new workers, and the attention of local and national politicians is an ideal base for ending dependency on subsidized coal mining.
At the last meeting of the national working group, we heard a call for opening a broader public debate. People from the region were always going to be the ones who will implement any strategy; without them, planning is meaningless. The key to a successful transformation is to engage local people and communities.
However, it is still unclear how seriously the Slovak government takes Upper Nitra's transformation efforts. The Slovakian government has still not made a clear commitment to stopping subsidizing uneconomical coal mining. Nor has it set a clear phaseout date.
We cannot make a strategy for the post-coal period if we do not know when the age of coal is officially over in Slovakia. The government must unequivocally confirm 2023 as the date for a coal phaseout and an end to coal subsidies.
Photo by Flickr user Simon Chapman