Published on October 7, 2019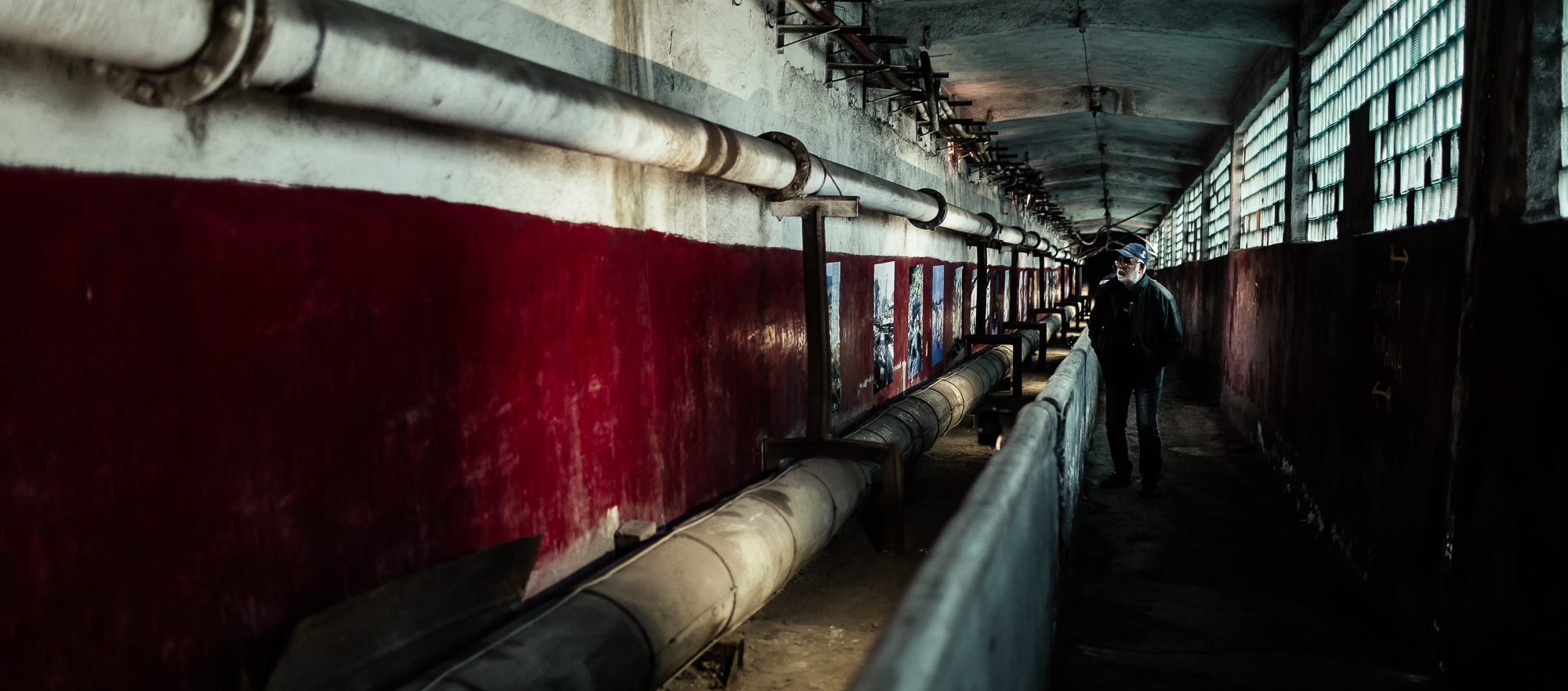 The Jiu Valley in south-western Romania used to be the place everyone pointed to when explaining the negative social effects of unplanned mine closures. But now things are changing in the region. Ionut Dulamita reports.
Local officials, NGO representatives, academics and businessmen gathered on Monday in "The Miner" Cultural Palace, a refurbished building in the city of Lupeni in Transylvania.
At the event, Greenpeace and Bankwatch Romania published the results of a one-year independent study that offers economic alternatives for the population of the Jiu Valley, a region traditionally dependent on coal-mining in Hunedoara County.
By 2030, the scenarios they proposed would generate around 2,700 jobs and 750 million lei (158 million euros).
Once a crucial part of Romania's economy, the Jiu Valley has spent the last two decades slowly phasing out coal mining. Organizations such as Greenpeace and Bankwatch offer community incentives for a better transition to a greener economy. This autumn, the Romanian Ministry of European Funds will start working on an extensive development strategy for the Jiu Valley, therefore this is a welcome opportunity for the local community to discuss its future.
Rustbelt in a sea of natural beauty
The Jiu Valley cuts East to West through the southern Carpathian Mountains, on the border between Transylvania and the southern agricultural regions of Romania. It is an isolated area within the country, comprised of six mining towns and adjacent villages. They offer a scene of post-industrial decay surrounded by a rich wilderness.
In winter, the Jiu Valley's ski-slopes attract many tourists, and in summer, the windswept hills are used for sky-diving and trekking. Passing through  its mining towns with unique industrial architecture dating back to the 19th century, the Jiu Valley seems like a zone out of time swallowed by nature.
The valley has been host to a turbulent history. Eight years ago, I spoke to some of its inhabitants about one tragic event.
Sorin, a local miner, lit a cigarette in a room filled with family pictures. He told me softly that people outside of the Jiu Valley had already forgotten the zone's coal mine tragedy in 2008 in the town of Petrila. Here, two explosions trapped some of his colleagues below ground, and he was one of the rescuers. He found only dead bodies. He crouched on all-fours in complete darkness, surrounded by deadly methane gas. Dust flooded his lamplight as he moved through the crumbled tunnels, bringing the victims back to the surface.   
Thirteen miners died in the explosions. Sorin and his fellow rescuers were deemed national heroes for retrieving them. National media outlets were replete with reports on the harsh and dangerous mining conditions in the Jiu Valley. Mihai Tatulici, a TV star, wept in the survivors' hospital wards, on live television, and gave the rescuers medals on his show. Then, after a little while, the media forgot the incident. Working conditions for miners remained the same.
"We thought they made all that fuss because it was before the elections," Sorin said, "and because it was a sensational piece of news." This is a scenario that kept on repeating since mining in the region entered the road to extinction.
Politicians remember the Jiu Valley when they need the votes of its over 100.000 inhabitants, and the national media does reruns of this tragedy when somebody dies below ground.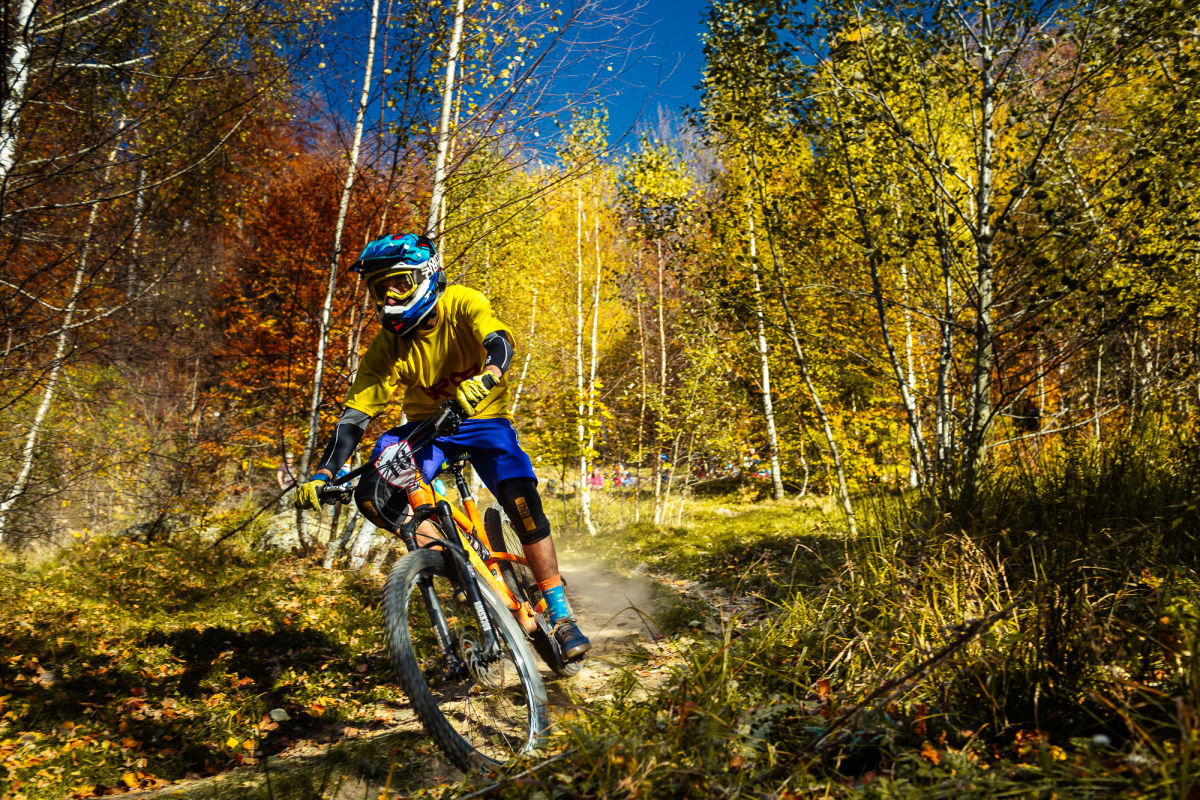 "From pride to pariah"
Almost 100 people have died in the mine tunnels of the Jiu Valley since 1990. The place became a disadvantaged area and earned  a sad nickname: "The Weeping Valley". Back in the day, after Austrian industrialists opened the first mines in the 1860s, it used to be a coal El Dorado.
The Communist Party relied on miners before 1989, for their strong proletarian consciousness and their key role in the rapid development of heavy industry. They gained respect and higher salaries than most workers in other industries, and also had better access to consumer goods than other parts of the country.
Things changed dramatically after 1989. The mineriade (episodes of labor unrest) in 1990-1991, when workers in the Jiu Valley first violently repressed anti-government protests then forced the resignation of Prime-Minister Petre Roman, was rumored to have shut down the mines, and the collapse of the national industry in the following decade turned the miners into a marginal group. They went "from pride to pariah", as American anthropologist Jack Friedman put it.
Coal mines became costly and unproductive when the EU started pushing for a greener economy, so the Romanian government started to close them gradually. A lot of miners were laid off in the process. They lost their social identity and the respect of their families; they suffered from depression and lack of perspective. "They didn't receive the psychological and professional support they needed to move on," says Alexandru Kelemen of Caritas, an NGO working with marginal groups in the Jiu Valley. The ones left working internalized the stigma of the mineriade as well as the stress from improper working conditions and the fear of losing their jobs.
Ghettos and low employment rates
The mining towns were like social tentacles of the mines, so the local population borrowed the miners' marginal identity. The area became poverty-stricken. Some of the former mining colonies turned into ghettos with exotic names, such as Bosnia or Dallas. Other poor neighborhoods are called Venus and Saturn. In 2005, 28% of the Jiu Valley's households couldn't afford to pay for utilities. In the background, politicians kept saying everything would be ok. They knew there was no future left for coal mining, but nobody wanted to take on a project that would replace it.
More than 50,000 miners worked in 14 coal mines in the Jiu Valley before 1989. Today, four mines are kept running but they are in the process of closing too. There are only around 4,000 workers left. Their towns have low employment rates. Aninoasa, for example, the first Romanian municipality to go bankrupt, in 2013, has more unemployed citizens than people with jobs, while Petroșani is one of the cities with the oldest population in the country. Investors avoid the area, in part because it's physically isolated and marginalized. Another reason, locals say, is that local barons split the pot among them and don't let foreign investors in.
In the poor, marginal areas of the Jiu Valley, people live in daunting conditions. They survive by selling scrap or mushrooms picked from the forests. Others are day labourers or live on welfare. A major blow for the Bosnia ghetto was the closing of the Petrila mine, where its inhabitants could get coal for heating. Scrap iron is scarce too. "Some people ended up pulling railings from their buildings," says Alexandru Kelemen. "These people are not well protected, and they are kept in these communities with very low chances for advancement. It's not that they don't want to work."
"We don't produce anything, we only consume"
Scores of young people left the Jiu Valley in search of a better life, abroad or in larger Romanian cities. "If you look around, you see a lot of fancy cars and shops filled with customers, and you may think things are going well," says Dana, 33, who works as a cook in the fast-food industry in Petroșani. "But all of these are supported by those working abroad, who send money back home."
Mirela, 33, left Aninoasa for Deva – the largest city in Hunedoara County. She says many people born in Aninoasa are working abroad: the town used to have 11,000 residents, now there are only 3,000 left. Those who stayed drive heavy-goods vehicles, work in the mines, or in public administration. There are also housewives and retirees. "Oh, and three kiosks and a betting office."
Betting offices, kiosks, pawnshops, second-hand stores, supermarkets, fast-food venues, restaurants, pharmacies and hotels have gradually replaced mining in the Jiu Valley towns. "Petroșani is the city of pharmacies, second-hand stores and supermarkets," says Sanda, a 40 year old pharmacist. "We don't produce anything, we only consume. You can find jobs, especially in the private sector, but they are underpaid. The number of students dropped. The local university specializes in other fields besides mining – economy, psychology, accounting – yet some of the graduates end up selling sandwiches."
But people get by and raise families in the Jiu Valley towns. Some of them chose to return to the zone after working elsewhere. Cosmin, 35, is a driving instructor in Petroșani. He used to work in Timișoara, one of Romania's largest cities. He had hard times there, so he came back to his hometown. He bought an apartment through a housing program and hoped he would set up his own driving school. He didn't succeed. He didn't have enough students.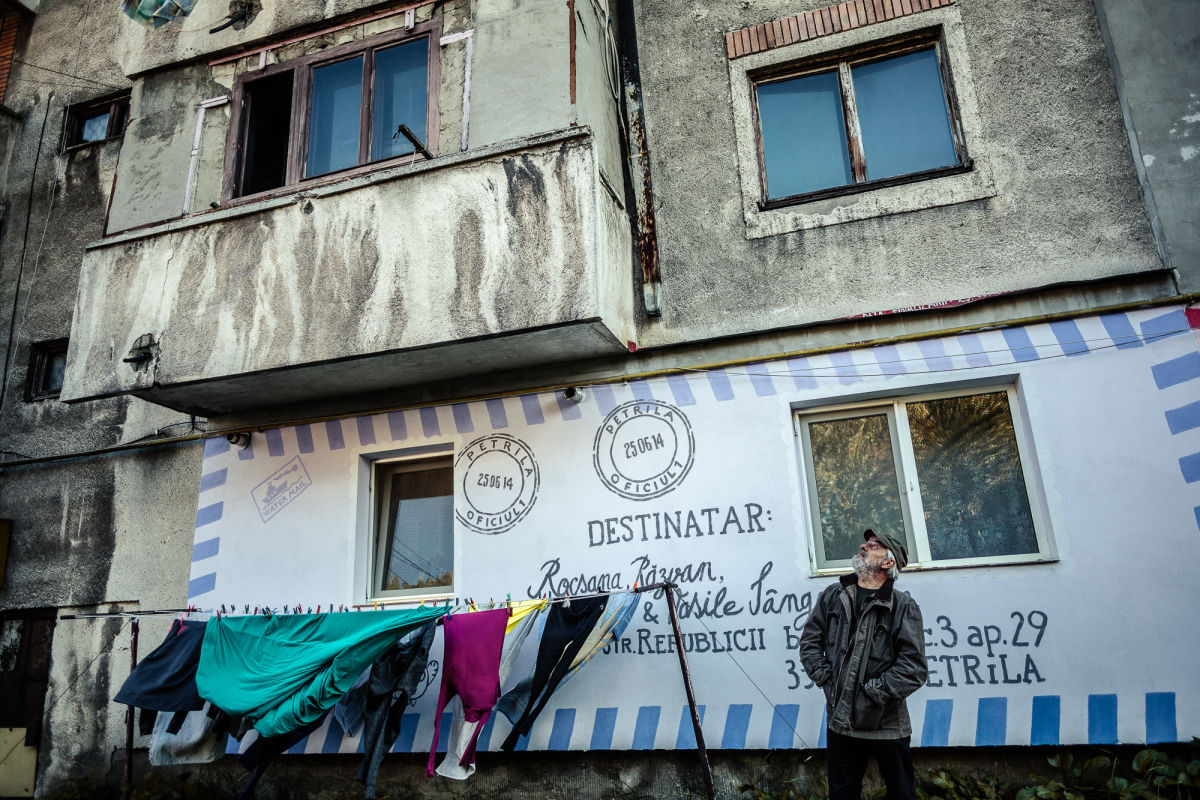 A quiet life
Cosmin paints a grim picture of the Valley – corruption, drug dealing, human trafficking, and local gang fights. He is pleased though: he has a quiet life close to the mountains, where he loves to ski and skydive. "I'm not dispirited – when I'm not at work, I go flying. I'm not living the high life, but I manage to pay my mortgage installments and my bills, and also to burn some gas to go flying."
Florin, 34, spent nine years working abroad. He returned to Petroșani and started a family because "my parents turned grey and you can't find fresh air like this anywhere in the world." His friends make a decent living, he says. They have small businesses like beekeeping or mobile phone stores and they can afford vacations abroad. He grows fruit trees and vegetables. Tomatoes, strawberries, lavender, beans and cucumbers are very productive, he says. He usually barters with neighbors. He wants to open up a "rural house", where tourists would work and interact with animals, hike and pick mushrooms in the wild. "You can make anything happen if you work hard."
Seeds of hope
The Jiu Valley is filled with poverty and lost hope. But seeds of optimism are still being planted, Vlad Cătuna, Greenpeace campaigner on just transition, tells me. In Dallas, a ghetto in the city of Vulcan, young Brazilian Felipe Silva is building confidence into the hearts of poor children, teaching them to climb. Texas-born Dana Bates, who lives in Lupeni, placed his bet on tourism based on extreme sports. He thinks it could be one of the solutions for reviving the Jiu Valley and started developing mountain bike tracks to attract tourists.
High-school students in Lupeni learn to put up solar panels with the help of a former mining electrician. Others are developing a robot with the support of the local community in Petrila; some miners joke that the robot will replace them. In the recent past, ex-miners were trained to be barbers, bakers or cooks. A more suitable retraining program arrived this year: an "academy" will train 5,000 miners in the Jiu Valley in the wind energy sector, over a period of ten years.
Ion Barbu, a local artist living in Petrila, wrote poetry on buildings and houses in the city. He opened up a couple of museums there, and one in Petroșani, but more importantly, he and a group of architects outside the Jiu Valley animated the community in its effort to stop the demolition of the local mine's buildings. They put up exhibitions and theatre shows there. Planet Petrila (2016), a documentary on their success, was screened nationwide and at international film festivals, and attracted many visitors outside the Jiu Valley in the following years.
The local council is now in the process of buying these abandoned buildings, says architect Mihai Danciu, president of "Planet Petrila", an NGO that organizes cultural events at the mine's site and wants to turn some of its structures into a museum and a robotics club for high-schoolers. Other buildings are designed to host the mayor's office and an industrial park for local businesses. Vasile Jurca, the mayor of Petrila, told me two years ago that the area has great potential for the exploitation of wood, mushrooms and berries.
"We are sick of the cliches which say that Jiu Valley is defined by poverty and lack of hope," says Alexandru Mustață, campaign coordinator at Bankwatch Romania. "It has been almost twenty years since the most significant layoffs took place. In the two decades since then, many new initiatives which don't rely on coal were started and we want to empower the actors behind them. We want to make sure that no one is left behind and all voices are heard in the process of transition."
Towards a new future
Coal mining is no longer considered a viable option for the Jiu Valley. Or for other parts of the continent. The EU is phasing it out while moving to greener industries. In this process, the Western world came up with the concept of "Just Transition": a strategy meant to offer decent alternatives to mono-industrial communities in the transition toward greener economies.
Six mayors from the Jiu Valley recently agreed in Brussels to work together on Just Transition, following the efforts of Bankwatch and Greenpeace Romania. This occurred during a meeting of the European Commission's Coal Platform for Regions in Transition, for which the Jiu Valley is a priority region this year. They also agreed to support projects in such a way that no social category is left behind in the energy transition. They also jointly submitted for the Platform's technical assistance in identifying and developing projects in the area.
The recently launched Greenpeace study, carried out by The Romanian Center for Economic Policies, a Bucharest-based NGO, is meant to stimulate this process. It presented three development scenarios for the area, that should be intertwined. The primary one focuses on small animal farms and fruit farming. The secondary one is mainly based on raising competitiveness in the food, textile, wood, furniture and IT industries. The third one is service oriented, focusing on entrepreneurship, agritourism and nature tourism.
The findings generated heated discussion. Mayors from the former mining towns complained that some of them don't relate to reality. Lucian Resmeriță, the mayor of Lupeni, said, for example, that the tourism scenario was under-represented. He and his colleagues consider it to be the main solution for reviving the Jiu Valley, together with protecting the businesses already set up in the area, rather than focusing on new ones, and gaining special exemptions from the government in order to attract more investors. Local officials also complained that the small farming model was not suitable as presented, given that the land in the area has low outputs.  
Some of the officials gathered in Lupeni feared that the study's findings would be included as such in the development strategy laid out by the Romanian Ministry of European Funds, without them being consulted. They suggested the study should be adapted to a more accurate scenario, that includes their expertise and the view of local businessmen.
Greenpeace campaigner Vlad Cătuna told them the study was an independent proposal and assured them the Ministry representatives will do an extensive field research and listen to their own view.
It was an incentive for the officials to get things moving for the Jiu Valley, especially since the area  will be under a lot of scrutiny in the following period as the government drafts its strategy.
Photos by Adrian Catu for Bankwatch. Editing by Rikki Witt.