Published on April 2, 2020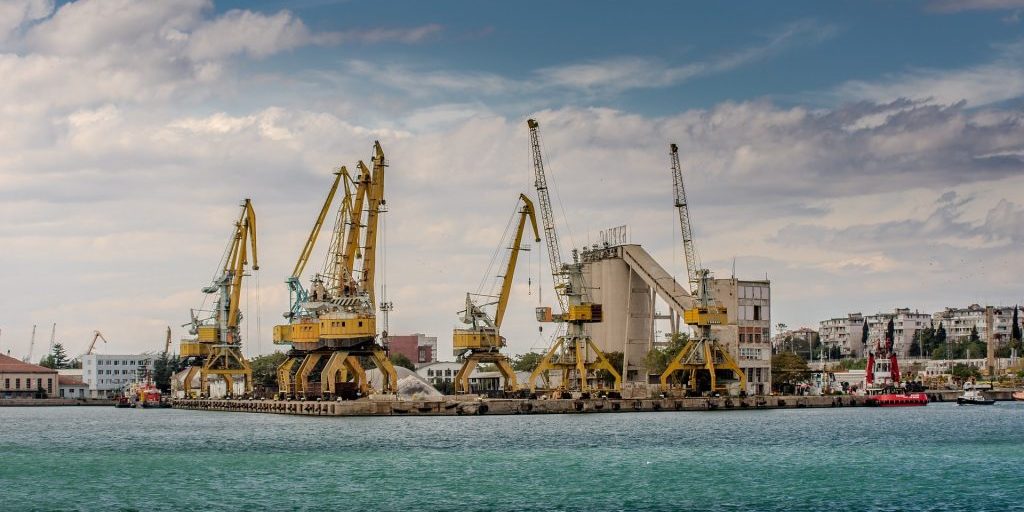 Burgas has recently been named the 'Best city to live in Bulgaria' – which ­may just have something to do with its strategy of transforming itself into a climate-friendly city without leaving any of its residents behind.
This article was originally published on mPOWER and written by Ivaylo Trendafilov.
The implementation of the municipality's action plan 2014-2020, designed to set Burgas on a path towards becoming an inclusive 'smart' metropolis, has already changed the face of the city's residential buildings and upgraded its transport system.
Burgas: industrial hub at the seaside
With more than 200,000 residents, Burgas is Bulgaria's fourth largest city. Despite its growing popularity as a tourist destination, Burgas is essentially an industrial city. It hosts a large oil-refining company and is the centre of Bulgaria's fish-processing industry. Its strategic location on the scenic coast of the Black Sea in south eastern Bulgaria means that it is also a major logistics hub, hosting Bulgaria's largest port and second-largest airport.
In recent years, Burgas has become popular because of its ambitious goal of turning itself into a smart, climate-friendly city. The introduction of an integrated transport system, innovative street lighting and a comprehensive retrofitting programme for public and residential buildings were the first steps in that direction. A combination of municipal, national and EU funds have been used to advance this energy transition.
Upgrading public and residential buildings for a greener future
One of the first and largest tasks that the municipality undertook was the retrofitting of an impressive number of public and residential buildings in the city: By the end of 2019, over 300 such buildings in Burgas had been retrofitted with the support of EU funds, its own budget and Bulgaria's Energy Efficiency of Multi-Family Residential Buildings National Programme, which has been running for five years. This national programme enabled many of Burgas's lower-income residents to participate in the project, enjoying maximum benefits.
The retrofitting programme in Burgas was a huge success, with more residential buildings being included than in any other city in Bulgaria. One important reason for these great results was the municipality's effective promotion of the programme over many months so that virtually all its residents knew about it. To apply, households living in flats or apartment blocks had to create an association of owners, with at least 70% of the residents in favour of retrofitting.  A representative from each association acted as a point of contact with the municipality, enabling dialogue between the municipality and residents about their preferences and any concerns. Burgas supported associations throughout the application process, which significantly accelerated approvals for retrofitting. A survey conducted by the city at the end of the programme showed that residents were very pleased with the results, as the refurbishment had made their homes more comfortable, affordable and attractive.
Before and after retrofitting: a residential building in Burgas. Credit: Municipality of BurgasThe retrofitted buildings are now much more energy efficient, which decreased emissions and reductions of up to 30% in residents' energy bills. In an area of Bulgaria where energy poverty is a considerable problem, this is a significant improvement for citizens and contributes to the municipality's aim of implementing inclusive sustainability measures. It is planned to integrate a Sustainable Energy Management System across the newly renovated buildings, to collect data with a view to improving the buildings' energy efficiency even further.
Apart from residential housing stock, the municipality is also retrofitting all of its municipal buildings, including educational, cultural and sports buildings, to improve their energy efficiency. The Burgas city hall is almost done, a cultural centre is currently being refurbished and the fire station is up next. Some public buildings are being fitted out with photovoltaic technology. For example, the city recently completed the refurbishment of an exhibition centre, which now has solar energy panels as well as green walls and a green roof. This building will be a model for future construction.
Reforming the urban transportation system
A number of additional infrastructure projects are being implemented. First came the street lighting: More than 1,200 conventional lampposts were replaced with LED streetlights, leading to more than 50% energy savings. Out of these, 328 are so-called 'smart lampposts' that fulfil several functions at once – as well as lighting an area they can gather data on pollution and provide WiFi connections, and a few are even equipped with solar energy panels. The municipality created a new municipal company to increase overall capacity to coordinate the entire upgrade in collaboration with companies from the region.
Burgas's well-lit roads are increasingly being used by electric transport. As part of a newly integrated smart public transport system, the municipality has acquired a number of e-vehicles for official use, including five cars, four motorbikes and a truck. In 2020, 57 electric buses are expected to start serving Burgas's public transport system. Several charging stations have also been provided throughout the city for residents who use private e-vehicles. For those who want to go even greener, a comprehensive bike-sharing programme has been set up: 14 stations provide more than 100 bikes in total, seven of which are electric. These can be used on the city's 80km of cycle lanes.
Other measures to improve the environment and wellbeing of residents include the implementation of systems measuring air, noise and water pollution, and the establishment of eco-zones. A modernised waste disposal system also offers tax reductions to people that separate their waste correctly.
Citizen involvement as a key municipal action strategy
One particularly notable aspect of the energy transition in Burgas is the city's effort to proceed in a democratic manner. The municipality values the input of citizens that will be affected by the measures being implemented and regularly organises focus group discussions regarding any planned decisions. Apart from residents, participants include business, universities, NGOs, and state, regional and local public bodies, in an effort to bring all relevant stakeholders together. Focus group discussions have so far been organised about sustainable energy management, building retrofitting, mobility, smart IT solutions and street lighting.
The municipality focuses on low-income households in particular. An Energy Help Desk has been established as part of the EU's Fiesta project, which aims to support residents' efforts to reduce their energy consumption at home.
The future of the 'Best city to live in Bulgaria'
In the annual poll conducted by the radio channels Darik and 24 Chasa, Burgas has been voted as the 'Best city to live in Bulgaria' four times – in 2010, 2012, 2013 and 2017 – which is definitely something to be proud of. The municipality has further ambitious plans to extend the existing sustainability programmes and turn Burgas into an even greener and more liveable city. To integrate all the existing programmes and create a comprehensive smart city system, Burgas is developing an Urban Sharing Platform (https://smartburgas.eu/bg) that will facilitate interaction between its citizens and the administration. It will be exciting to see what else the Black Sea metropolis can achieve in the future.
About the author:
Ivaylo Trendafilov has a Masters in International Business and Management and is currently Chief Expert and Programmes Directorate in the Department for Territorial Cooperation in the municipality's European Policies and Programmes Directorate. Trendafilov identifies appropriate programmes and project financing opportunities, maintains a register and permanent contact with local non-governmental organisations and participates in approving, preparing and implementing projects for the municipality of Burgas.
This blog article was co-created by Josephine Valeske and is part of the mPOWER blog series in which cities and towns share how they are building better energy futures.