Published on December 22, 2022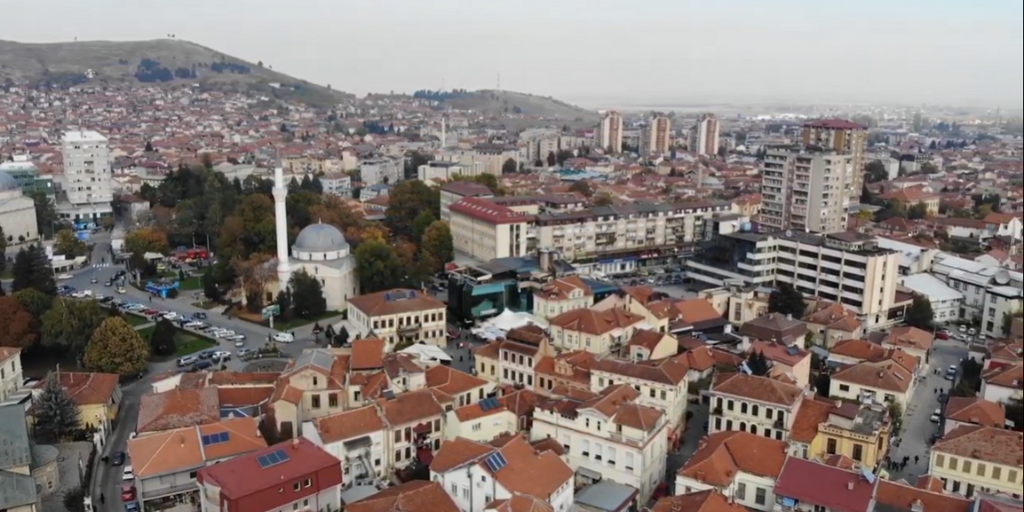 The current energy crisis has stirred up discussions around Europe, including in the Western Balkans, about alternative district and individual heating solutions based on renewable energy. In North Macedonia, according to data from the Global Solar Atlas, solar radiation enables significant production of energy from the sun throughout the year. This potential must also be used to implement district heating projects based on new technologies, which are becoming ever more affordable and practical.
Unfortunately, North Macedonia still relies predominantly on fossil fuels, mostly low-quality lignite and imported natural gas. Now, the authorities plan to operationalize a decades-old idea: a coal-based heating system for the municipalities of Bitola, Mogila and Novaci using the largest coal-fired power plant REK Bitola located in Novaci. The 675 MW power plant has been in operation for 40 years, and never had a central heating component. But governmental plans foresee one block of the power plant transformed from lignite to natural gas operation, providing a so-called cleaner alternative for power generation and district heating.
Yet, Bitola has much better options for heating. According to a new analysis of alternatives to coal-based district heating for the Bitola region that was recently published by CEE Bankwatch Network and 'Eko-svest' the Centre for Environmental Research and Information, coupling inverter air conditioning units with photovoltaic systems would be the most efficient solution for individual heating in the region.
By analyzing different sources of heating as an alternative to the thermal power plant, this study highlights the possibilities of promoting local and sustainable heating solutions by adopting a more tailored and contextualized approach, rather than focusing on large projects with huge environmental impact, low economic profitability and high potential for corruption, while entrenching the dependence on fossil fuels.
In the study, seven different scenarios were analysed in detail for two common types of households: a 60 square metre (m2) apartment and a 100 m2 house. For all scenarios, an increase in comfort in the households was taken into account; two indoor air conditioning units were used in apartments and three units in houses, heating a larger area of each household with the same energy consumption.
Analysis of various scenarios 
The first and most basic scenario is without a photovoltaic system and without financial support from the state; it includes only an inverter air conditioning unit. The other scenarios are based on the prosumer mechanism. All are combined with a photovoltaic system and include a different percentage of subsidies (30 per cent or 50 per cent), as well as different electricity prices according to current developments and the expected increase in the upcoming period.
By subsidising such a heating system, taking into account the costs of system installation and the expected increase in the price of electricity, the cost of monthly heating falls by 20 per cent for apartments and over 35 per cent for houses. Such findings only confirm that this sustainable solution will not only help households become much more resistant to changes in the price of electricity, but will also increase their economic stability.
Energy communities – taking it a step further
These systems can be made even more efficient by joining households in so-called energy communities. The field analysis identified eight locations that are favourable for the establishment of energy communities in the Bitola region. For these locations, the study proposes forming communities of 10 households, where each will jointly invest and thereby significantly reduce initial costs and increase savings in the long term.
In fact, with this type of association, it is possible for households to earn small monthly incomes by selling the excess electricity they produce back to the universal supplier, which according to the current regulation and price of electricity would be worth almost MKD 5 000 (EUR 81) per month per community. By improving the regulation and bringing the purchase price closer to the sales price, the monthly income per community could reach up to MKD 8 000 (EUR 130).
Another particularly interesting recommendation from the analysis is that the municipality of Bitola should form an energy community along with the educational institutions that are under its authority, where all buildings would switch to heating using inverter air conditioning units powered by photovoltaic systems.
Such an energy community, in addition to providing cheap, efficient and comfortable heating for these facilities, would also generate a profit from the return of energy to the grid, up to MKD 120 000 (EUR 1945) per month in the summer months. However, the state must improve the legislation regulating energy communities to enable and promote their formation, which could ultimately bring more stability to the energy system and would help the decarbonisation process.
Additional benefits would include a significant reduction in air pollution, increased energy independence for the region and the country, and the stimulation of the local economy. Thus, the investment in an individual heating system using inverter air conditioning units connected to a photovoltaic system is a suitable heating alternative to the proposed central heating system. This setup is a better option because it allows for the stabilization and protection against price changes, compared to the dependence on fossil fuels of the planned district heating project.
Possible solutions are looming everywhere. The availability of technologies and funding for various solutions has changed dramatically in recent years. Therefore, investing in sustainable individual and district heating systems based on renewable energy is the way forward if we wish to speed up the energy transition and decarbonisation process.