Published on July 17, 2019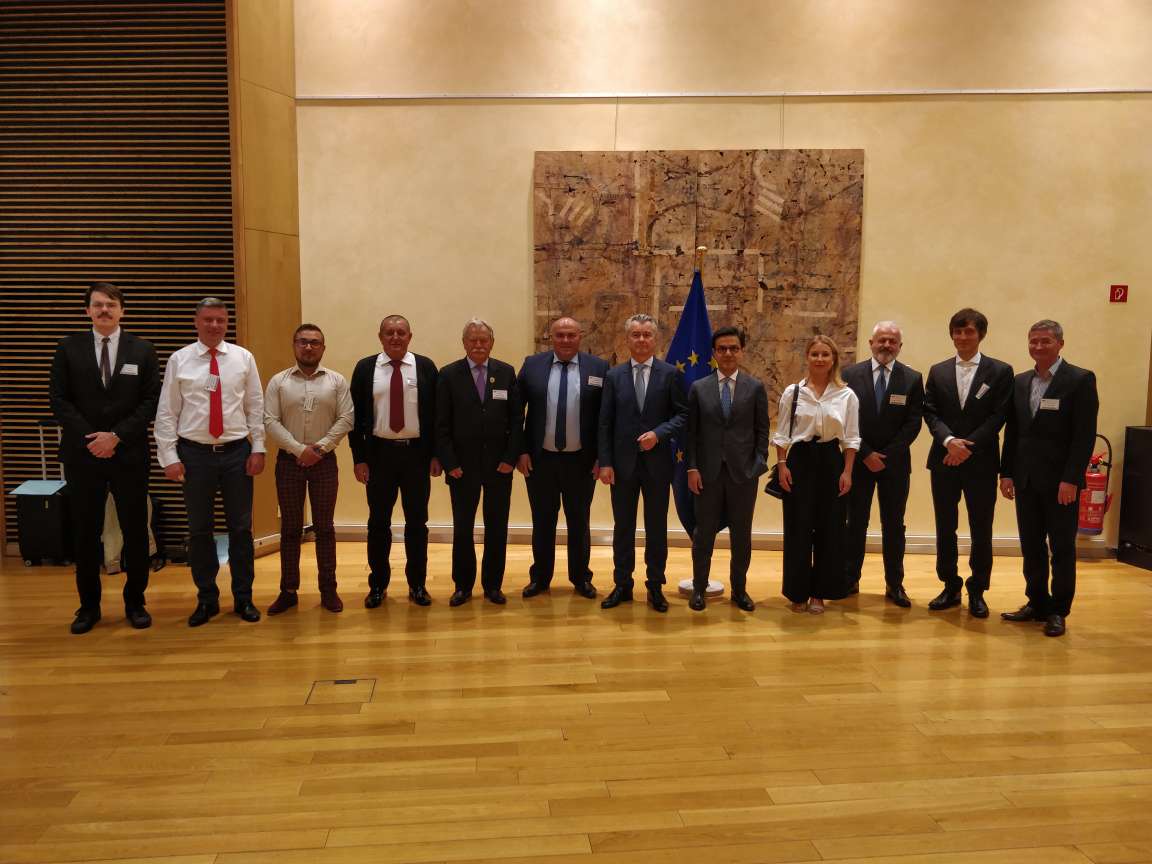 Six mayors from the Jiu Valley in Romania signed on Monday in Brussels a memorandum of understanding on just transition, on the sidelines of a Brussels meeting of the European Commission's Coal Platform for Regions in Transition, for which the Jiu Valley is a priority region this year.
The 'Jiu Valley Partnership for Just Transition', signed in the presence of representatives from the European Commission, Romanian Ministries for European Funds and Energy and NGOs Bankwatch and Greenpeace, sets out a vision of working together towards energy transition and sustainable economic development in the six communities.
The signing of the memorandum represents a collective promise to facilitate a gradual, efficient and participatory transition from a coal-based economy to a more sustainable and diversified model. The six local administrations committing to the partnership promised to take an active role in the development of a strategy for the transition and its implementation, including in identifying the projects which will benefit their communities.
The 'Jiu Valley Partnership for Just Transition' focuses on collaborative participation and the involvement of public and private institutions, trade unions and civil society. The mayors will support projects in such a way that no social category is left behind in the energy transition.
The signing of the memorandum follows discussions in April between local stakeholders and the European Commission, which took place at Petroșani University in the Jiu Valley. At the time, the need for collaboration between authorities in the region was a main conclusion.
Before the official signing of the document, the Jiu Valley mayors present in Brussels discussed with DG Energy Deputy Director General Klaus-Dieter Borchardt about the limited resources they have available to make the transition happen. By joining forces, the mayors can now apply together for technical assistance through the START program, the mayors learnt. They will also be able to design more viable projects for the entire region and identify sustainable financing for them. During the Coal Platform meeting in Brussels, the Romanian mayors learnt about examples of good practice with similar partnerships among local authorities, namely the successful partnerships between public authorities from Limburg (Belgium) and Dundee (the UK) in order to diversify the local economy.
Representatives of the two Romanian NGOs that have been involved in monitoring the Coal Platform since its inception and promoted the concept of just transition in the Jiu Valley, Bankwatch Romania and Greenpeace Romania, expressed deep satisfaction with the signing of the memorandum. Bankwatch and Greenpeace stressed that the memorandum shows the mayors understand the need for economic alternatives to coal in their comunities and are committed to creating them. The NGOs, which were also key in organising the visit of Platform representatives to the Jiu Valley earlier this year, said the memorandum was a way to make tangible all the work that has been done in the region already to lay the grounds for a just transition.