Published on October 15, 2023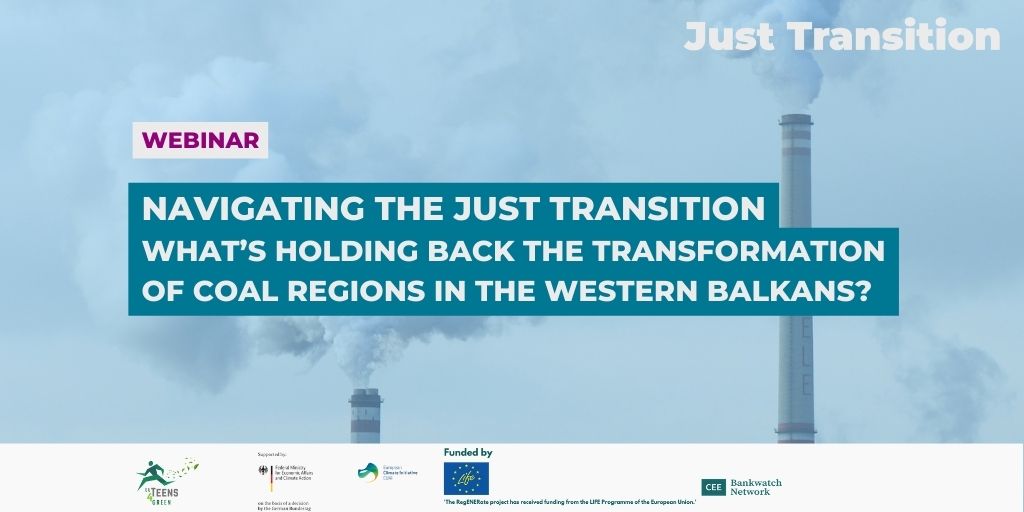 The decarbonisation of Western Balkan economies is a topic of great debate, particularly in the context of the Green Agenda for the Western Balkans and the draft revisions of the National Energy and Climate Plans (NECPs).
But the lack of any coal phase-out dates shows how far the region is from ridding itself of fossil fuels. As part of our webinar series – Navigating the Just Transition – our panellists will discuss the just transition in the Western Balkans, share their insights on how coal regions can overcome the challenges they face, and identify opportunities to raise ambition across the board.
They will also discuss how to maximise existing funds and address the unmet need for a dedicated just transition fund for the Western Balkans. For instance, is the limited political will to decarbonise the cause or result of not having this fund in place? How are the most impacted municipalities dealing with the change? How can we support the process with the funding currently available? And what can we expect going forward?
Panellists:
Egzona Shala Kadiu – Executive director of the Youth Ecological and Security Zone (EcoZ), Kosovo
Emilija Sarafska – Еnergy efficiency and renewable energy advisor at the Municipality of Bitola, North Macedonia
Jelena Milos – Policy coordinator for the environment and climate change at DG NEAR D5 (Western Balkans Regional Programmes, Economic Investment Plan)