Published on July 3, 2019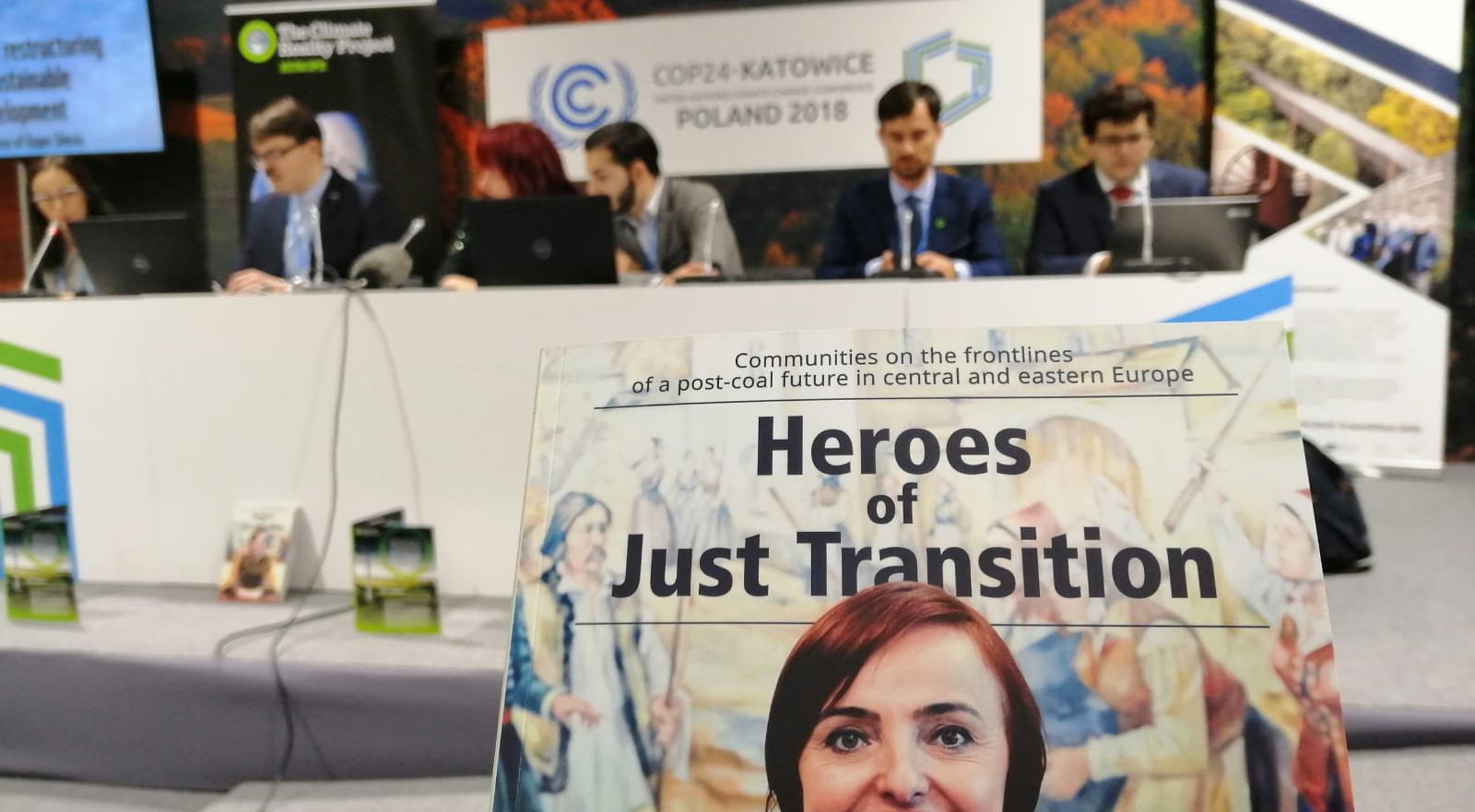 The Slovak government is today approving a plan for Upper Nitra's transition away from coal, which was created based on inputs from the local community.
'The Transformation Action Plan for coal region Upper Nitra', the official name of the document, was prepared by a consulting company for the office of the Slovak deputy prime minister. It has already been approved by the regional parliament in Upper Nitra.
The document is largely based on inputs from local communities in Upper Nitra, who have been organising in working groups to prepare scenarios for the transformation of the region since 2018.
"The Action Plan places the public interest in protecting the environment above the private interest in extracting coal reserves – which is a major breakthrough," says Lenka Ilcikova, Bankwatch and CEPA-Friends of the Earth Just Transition campaigner.
"It also obliges ministries to prepare financing for the implementation of transformation projects and to do so with the maximum possible level of participation from the local community and other impacted actors," says Ilcikova.
"Now capacity building is our absolute priority – the capacity of local governments, companies and locals, so that their efforts contribute to transforming this vision on paper into a satisfying reality," concludes Ilcikova, who as been involved in developing the Action Plan alongside local communities from Upper Nitra since the start.
The Action Plan confirms the rejection of a new mine at the Novaky coal complex, which private company Hornonitrianske bane Prievidza (HBP) was intent on opening. Locals' inputs have resulted in a plan that aims for "developing economic activities in symbiosis with a clean environment".
Last month, Slovakia announced that it supports the EU 2050 carbon neutrality goal and said it would end electricity production from coal by 2023.
"Slovakia could really become an example of good practice for central and eastern Europe, showing how other coal regions in neighboring countries could move away from coal with respect for local people's voices," says Lydia Knazovicova, a coal phaseout campaigner at Friends of the Earth-CEPA in Slovakia.
The Action Plan to be approved today is a true victory for local communities in Upper Nitra. In 2018, while the locals were organising into working groups, the Slovak government was ready to circumvent the will of locals and choose projects proposed by big companies, including HBP, to support from funds made available via the European Commission's Platform for Coal Regions in Transition. Nevertheless, the locals and civil society pushed back, forcing the central government to include their contributions in planning for the future of the region.