Published on November 19, 2020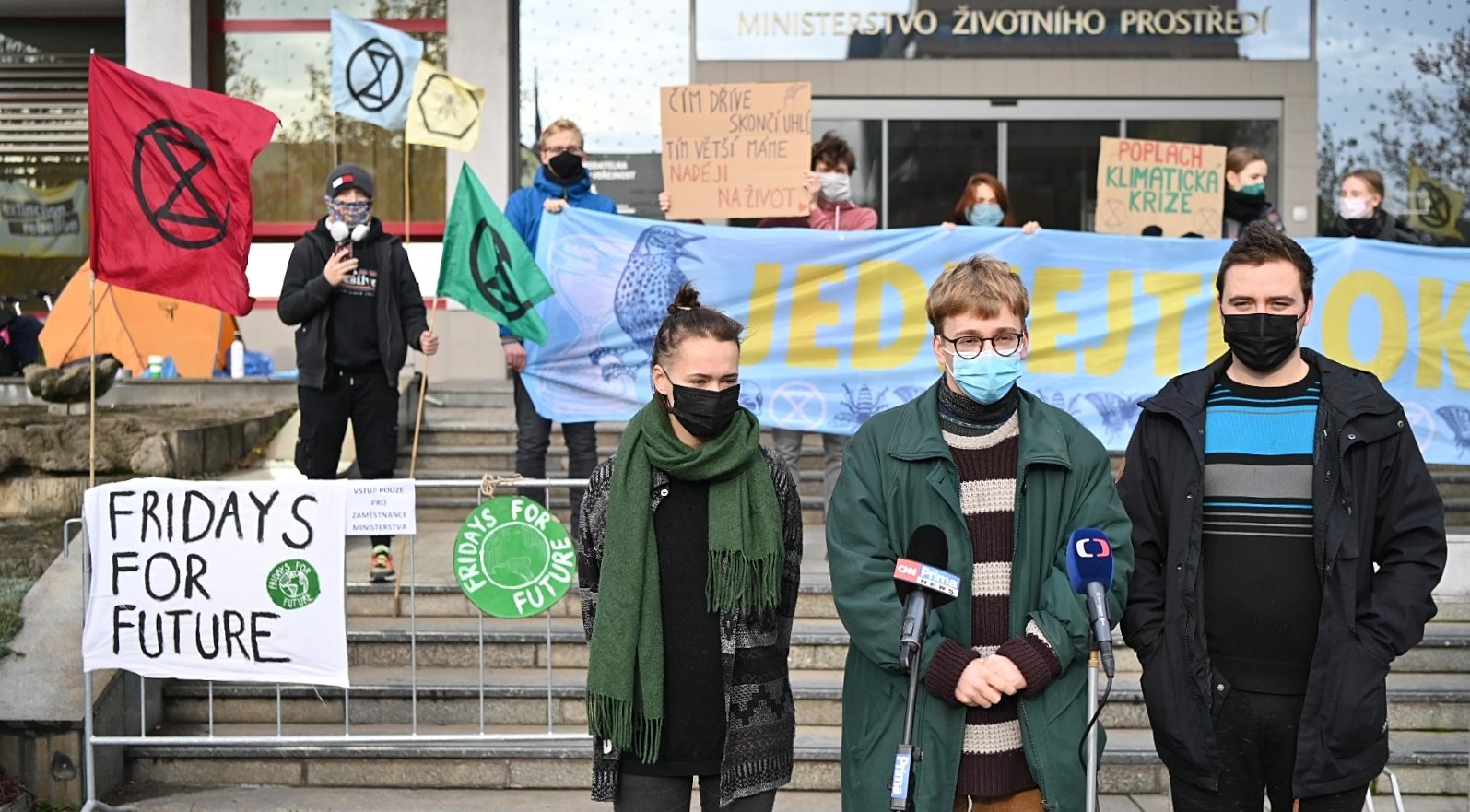 Activists and youth organisation members have been occupying the Czech Ministry of the Environment since Monday, November 16.
Their message? None of the coal phaseout scenarios or dates discussed by the country's Coal Commission are acceptable. To successfully mitigate climate change, Czechia must end coal use before 2030, say the members of Extinction Rebellion, Fridays for Future, Limity jsme my and the Universities for Climate, who are driving the occupation.
The activists are planning to stay at the Ministry until December 4, when the Coal Commission is supposed to announce its final decision on when and how exactly Czechia should end coal use.
The organisations occupying the Ministry demand the immediate closure of the dirtiest power plants, Počerady and Chvaletice, and the rapid closure of the rest of the coal-based power units in Czechia.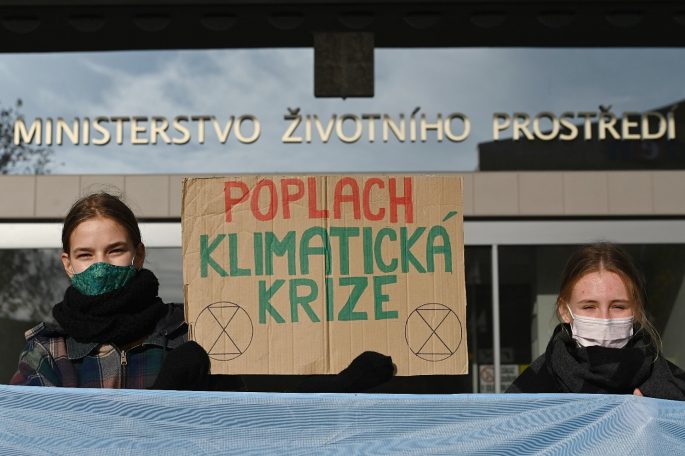 "The fact that the Coal Commission is not looking for ways to reduce coal mining and combustion, which would be in line with climate protection measures, is an absolute failure. We aim to remind the Minister and the members of the Coal Commission that their job is to protect the climate and our citizens," says Petr Doubravský from the Fridays For Future Czechia.
"The Coal Commission wasn't set up transparently. Richard Brabec's [the Minister of Environment] fundamental promise was to have a commission consisting of experts. It is, however, composed of energy business representatives and other members of lobby groups. Some members even have a personal financial interest in coal mining, while others deny human influence on climate change. There are only one scientist and one female scientist among the nineteen members of the Commission. Not a single one of them is a climatologist. The very legitimacy of the Commission is so very doubtful," added Kryštof Říha from the Universities for Climate.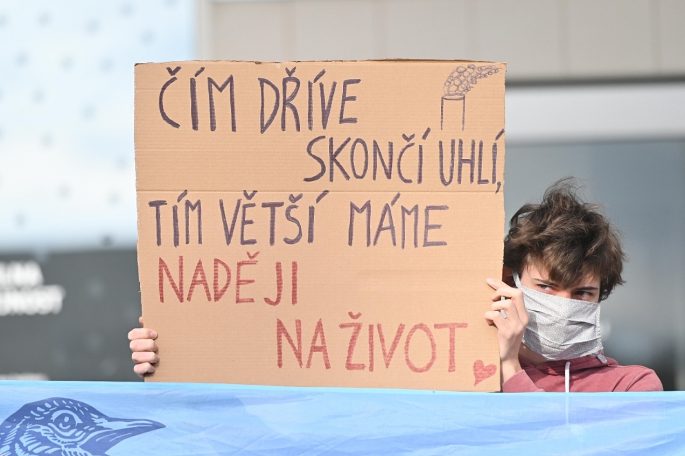 Those participating in the strike in front of the Ministry follow all hygiene measures required by the government. The activists are divided into groups and wear masks at all times. Disinfection to prevent the spread of COVID-19 is available on site.
All photos courtesy of Limity jsme my: https://twitter.com/LimityJsmeMy/status/1328306024533647365