Published on April 25, 2022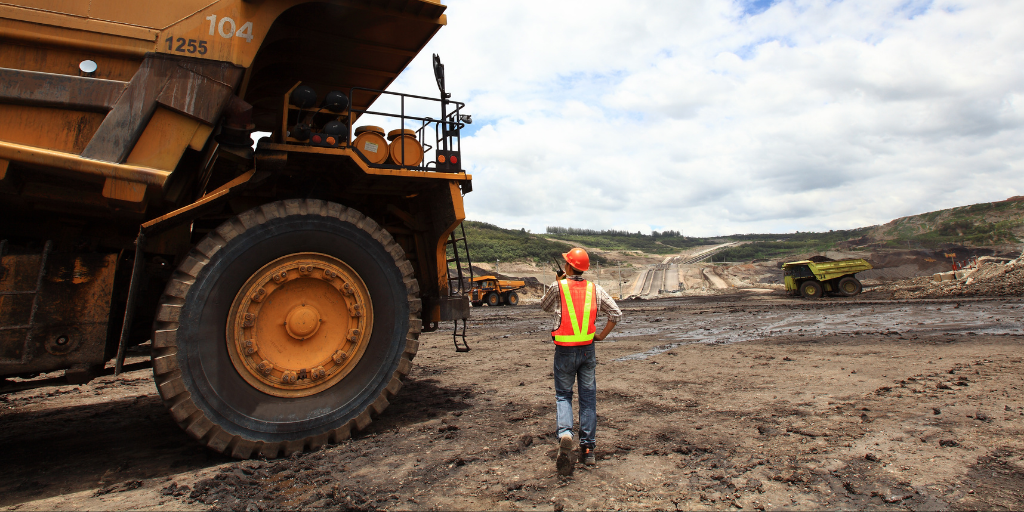 As Europe moves away from fossil fuels, employment for coal workers in Eastern Wielkopolska is under threat. Therefore, plans have been hatched to ensure a just transition. However, despite the efforts of one of the region's largest employers, delays in the arrival of European funds are undermining the process. 
Challenges to ZEPAK SA's plans for a just transition 
ZEPAK SA is the electricity provider in Konin County, located in the Wielkopolska Voivodeship. Traditionally, it has produced electricity from lignite. The high level of carbon dioxide emissions associated with this activity goes against the European Union's (EU) climate policies. Therefore, in October 2020, the company announced it would end coal mining and production, and invest in renewable energy technologies. ZEPAK SA plans to complete this transition by 2030. It will close its remaining coal mines in Konin County by 2025. 
ZEPAK SA is the largest employer in Eastern Wielkopolska. This means its transition plan will have a heavy impact on employment in the region. The company envisions a loss of 2,356 jobs by the end of 2024 alone.   
Daniel Baliński is an advisor to the Management Board of ZEPAK SA. 'My priority is supporting the company's employees through this potentially traumatic period', he says of his role. He explains that negotiations between the company and trade unions resulted in a concept note for a project that would ensure a just transition for people whose jobs are at risk. These negotiations are continuing now with the aim to create a detailed action plan for future job opportunities. This process is supported by the World Bank, whose representatives are members of the project advisory team. 
During this process, employees have been able to express their wishes. 'Workers told their unions they expect real and decisive actions that will secure their future', Baliński says. This was acknowledged by the company, with the management board and trade unions both signing off on the project in 2021 to retrain employees for new jobs.  
Many long-time employees expressed their desire to stay with the same employer, according to Baliński. To make this possible, the company plans to invest in green business development. It is important to note, however, that several Polish NGOs have raised concerns over some of ZEPAK SA's projects. This includes a gas-powered energy plant in Eastern Wielkopolska. These organisations also question the sustainability of the company's biomass heating plants. 
Realistically, this will not be enough to allow all employees to stay with ZEPAK SA, notes Baliński.  Many workers accept this; what is important to them is that new jobs in other companies not be more than a one-hour commute from their current residences.  
Baliński emphasised that employees also wish to first have their new positions confirmed before engaging in vocational training. Currently, schemes supported from public funds are focused on providing training first and then the assistance to find a role that matches this training. 
Finally, ZEPAK would also like to offer its employees support in new self-employment opportunities, says Baliński.  To meet workers' wishes and carry out the above plans, ZEPAK SA's just transition project requires a budget of EUR 25 000 per employee. 
The promise of the Just Transition Fund  
The European Commission has established a Just Transition Fund (JTF) to support 41 coal regions in reducing their reliance on fossil fuels between 2021 and 2027. The eligible regions in Poland are set to receive EUR 3.8 billion out of a total of EUR 19 billion. Cushioning the blow to employment in these regions is an essential goal of the JTF. 
For Konin County, Baliński says the JTF is necessary to complement other tracks of public financing from the EU and Polish government for the energy transition. This funding is partly designed to assist workers in improving and changing their qualifications, assist them in their job search, and provide social support.  
What makes the JTF different from other public funds is that large enterprises can be recipients. They can use this money to invest in new forms of production to create new jobs for people working in the mining and fossil-fuel power sectors. Given these goals and the relatively high budget, Baliński says there was great hope that this could provide adequate support for ZEPAK SA employees. 
Just Transition Fund delayed for Poland  
Unfortunately, due to protracted negotiations between Poland and the European Commission, the date when funds will be available from the JTF is still unknown. This has affected ZEPAK SA's plans for green business development in Konin County.  
The company had three investment plans ready to be implemented in the region in 2021 on the condition of support from the JTF. This would have included the first technologically advanced electrolyser production plant to produce green hydrogen in Poland. The company envisioned the creation of 611 jobs for the region. However, due to the lack of financing, ZEPAK SA decided to relocate two of them to other regions. 
Baliński laments this fact, and points out that many workers have already been affected by ZEPAK SA's move away from fossil fuels. 'Employment has already fallen 23 per cent in the past two years. That amounts to over 1,000 people', he says.  
Many of these people lost their jobs in 2018 with the closure of the Adamów Power Plant. The Adamów lignite mine was also closed in 2020. 'The more the launch of the fund is delayed, the more difficult it will be to effectively help this group of affected people', Baliński says. 
Trade unions have taken a proactive approach to securing the required funds. They sent the ZEPAK SA's just transition project concept note to the local government and Polish ministries involved in the JTF negotiations with the European Commission. The unions also sent a letter directly to Commission Vice President Timmermans in April 2021. 'There has been no answer from Timmermans' office', says Baliński. 
Employee Council's proposal 
ZEPAK SA's just transition project concept is not the only just transition plan for Konin County. 
Workers from ZEPAK SA also expressed directly to the ZEPAK Employee Council the kind of support they would like to receive after losing their jobs. This Council submitted its own project proposal to the Regional Development Agency in Konin County, based on these written requests from the workers. 
This proposal calls for an Employee Support Centre to be established. Witold Kłosowiak, Chairman of the Employee Council, says the idea is for the centre to be the first point of contact for miners leaving their jobs. There they could receive advice on the support available to them. The centre would also liaise with entities in the region that could provide new employment opportunities. 
Kłosowiak says ZEPAK SA workers support the development of small and medium-sized enterprises and sole proprietorship in Konin County as this is 'key to a successful just transition'. This was reflected in the Employee's Council's project proposal, which called on the JTF to directly support workers and local business along with the Employee Support Centre. 'The demands were supported by 90 per cent of employees', says Kłosowiak.  
Both ZEPAK SA's project concept note and the Employee's Council's project proposal have not had the chance to be implemented. 
Green job projects at ZEPAK SA 
ZEPAK SA has forged ahead with three initiatives to replace jobs that have already been lost, without financial support.  
In October 2020, ZEPAK SA organised two rounds of training for employees in assembling photovoltaic installations. Fifty employees attended these trainings. Fourteen of these people took up employment at solar energy equipment supplier Esoleo and electrical installation company Alledo Setup. Both of these companies are part of the Polsat group, which shares the same owner as ZEPAK, Zygmunt Solorz. Some of these workers are involved as installers and engineers in the construction of Poland's largest solar farm to date, which is located in Brudzew, the site of the former Adamów lignite mine. Others became solar installer service providers. 
During this same timeframe, ZEPAK SA began cooperation with two municipalities, Kazimierz Biskupi and Rychwał. ZEPAK SA agreed to co-finance the employment of former employees in these municipalities if these roles could be offered for at least 24 months. Seven people applied, and after the recruitment process three people accepted employment. 
ZEPAK SA launched the third initiative in January 2021, in cooperation with the private employment firm Jobs First. The pilot focuses on outplacement efforts. Jobs First will find new jobs for the first 100 people whose positions are terminated by ZEPAK SA in 2022. 
These initiatives show that ZEPAK SA is taking positive steps to protect its employees as it moves towards a more sustainable business model. But it is obvious that more funding is required. For now, though, the JTF only 'deals with the future, while the transformation process is ongoing,' says Baliński.