Published on April 7, 2022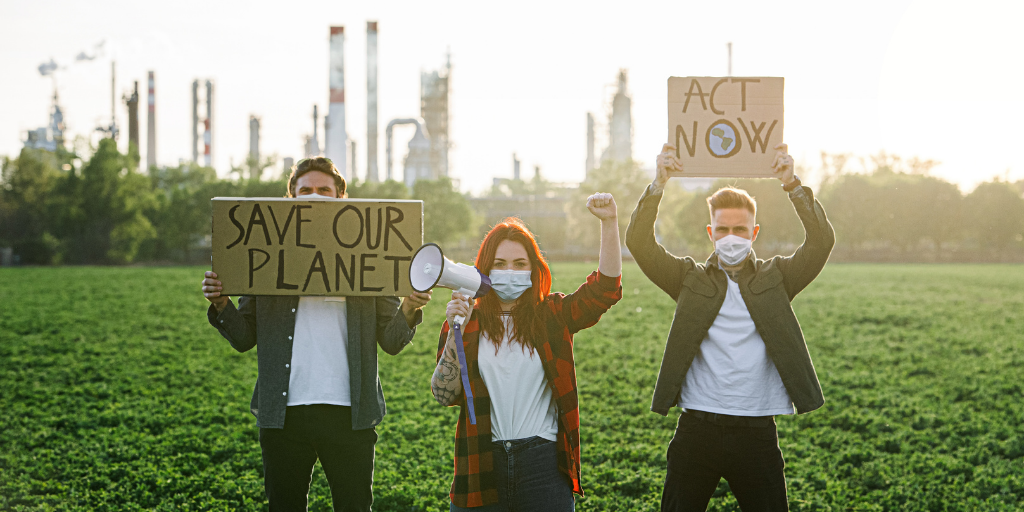 Leading our central and eastern European countries onto a carbon-neutral pathway undoubtedly requires practical knowledge and familiarity with this tangled and often chaotic process. While many activists working on the ground on climate issues are equipped with both, we still too often lack a more systematic external perspective on our work. This is where a new study, Just transition in 7 central and eastern European countries, commissioned by Bankwatch and written by Lilo Bärbel Rösche and Daniele Epifanio, comes in. It not only provides a well-structured overview of the just transition process in selected regions, but also highlights the true success factors behind our achievements. For example, while some perceive non-governmental organisations as consistently nagging by asking questions or sending in appeals and requests for changes, more transparency or better participation, it turns out that it is precisely persistence that is one of our key success factors.  
Little to no access to information 
The study also identifies the biggest challenges facing us all working on the just transition process. Oftentimes, the most cumbersome obstacles involve issues with accessing information about the matters we work on. Unfortunately, lack of transparency and access to good, up-to-date information is a prevailing systemic issue in many central and eastern European countries. This can mean delayed access to important documents, decisions or meetings; agreements reached behind closed doors; questions that remain unanswered or with only vague responses; or difficulty in finding out the current status of a pressing matter.  
All of these obstacles can significantly slow down our work, which often requires hours, weeks or months of gathering information, sending numerous letters or organising dozens of meetings. While sometimes the issue is linked to bureaucratic chaos, limited time or personnel, it can also be a very deliberate denial of access. 
Who gets to make the decisions and who gets ignored 
An associated issue would be the frequent one-directional flow of information and top-down style of decision-making, with little regard for the time, effort and expertise put into preparing bottom-up input. This can be very detrimental to our morale, if we spend days preparing comments to consulted documents, following which none of them are even acknowledged. It takes quite some determination after all this to sit down and once again reply to requests for comments and feedback to the next document, considering that they might once again be ignored.  
The report speaks of 'Cases in which even when stakeholders are able to provide input… they do not receive feedback on whether this input was included. This diminishes the effectiveness of the stakeholder engagement process and the ability of civil society to adapt to changes in the process.'     
Other barriers to the process of introducing just transition are linked to three fundamental obstacles. Who has the power to introduce changes? Do those in power actually want to conduct a just transition? Finally, do those implementing the just transition know how to do it? These barriers stem primarily from the power structures in place within decision-making processes and the related access to knowledge and information – who has such access and why. 
How to push the just transition process along 
I tend to look at the just transition concept as a grand project for changing the world, which stumbles and falls as it moves forward with our help (while sometimes it just steps backwards and sideways). Stumbling blocks are frequent, since those in power need to be pushed to even make the initial decision to get on the right path, prodded constantly to move forward along it, and monitored to make sure other interests do not lead them to take steps backwards.  
While for many the answer to adversity when dealing with government institutions and political entities is to simply state, 'it is what it is' and shrug, an activist rolls up his or her sleeves and tries to come up with ways in which the world can be changed, no matter how daunting that may seem.  
For non-governmental organisations, these cannot be one-time actions, but sustained, persistent, evenly applied pressure to make sure everything moves in the right direction. Even though I can call myself an experienced activist with knowledge both from my work on the ground and at the EU level, it is good to be reminded about how important networking or supporting local and bottom-up efforts are for our work to be successful.  
I recommend reading the study to anyone who needs a reminder about what works on the just transition process: to see that our efforts are not in vain. 
The reason non-governmental organisations are at the forefront of the discussion on just transition is that we are driven, we are passionate about what needs to be done, we are determined. We are fighting to stop the climate catastrophe. Sometimes we need to be reminded that we cannot do it all ourselves. And that we have to choose our battles wisely, considering always what will be most effective with the amount of time and effort we can put in to achieving a goal.