Published on July 4, 2023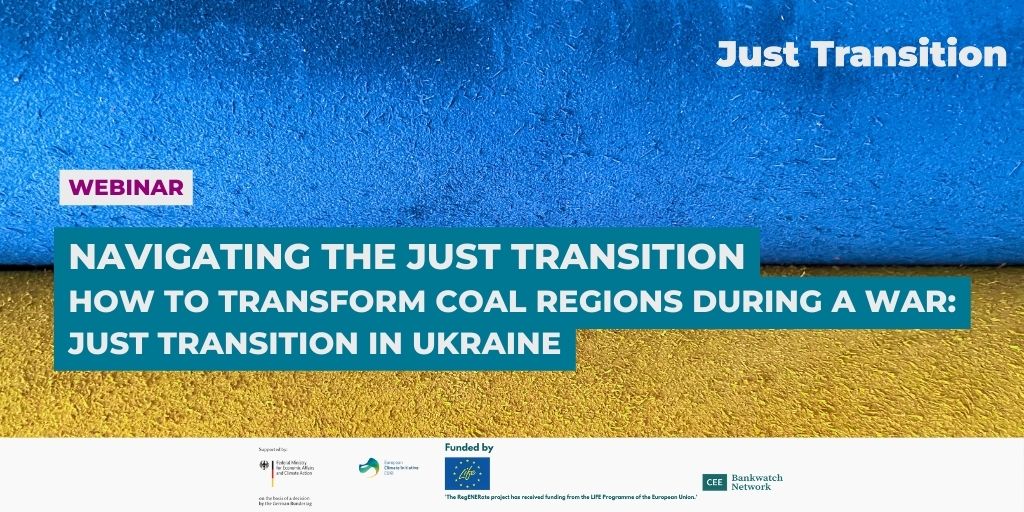 The just transition of coal regions in Ukraine has encountered numerous challenges over the years. Recently, the most significant barrier has been the full-scale war in the country, which has inevitably impacted all regions in Ukraine – from the eastern to the most western ones. Despite the challenges, the coal regions are determined to transition justly and continue the work started before the invasion.
What is the state of just transition amid the war in Ukraine? What lessons have been learnt so far? How does the situation differ between regions? Why is it essential to plan for just transition as a part of the reconstruction of Ukraine?
At our webinar, these questions and more are answered by our guest panellists:
Anastasiia Bushovska, energy policy expert at Ecoaction
Kostiantyn Krynytskyi, head of energy department at Ecoaction
Oleksandr Brykalov, mayor of Myrnohrad
Adam Cwetsch, head of European Green Deal Unit at Energy Community
To learn more about the role of just transition in Ukraine, you can read the Common concept of just transition of the coal regions in the reconstruction.