Published on February 2, 2023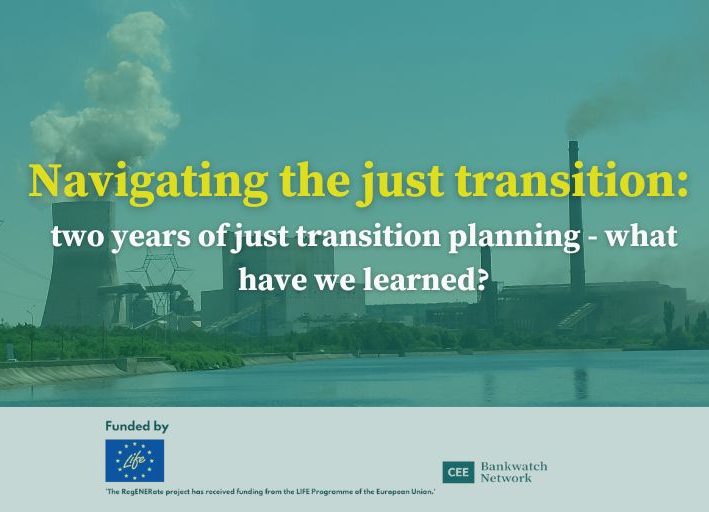 Ensuring a just transition is a core political demand of the climate and labour movements. A green transition that leaves entire communities behind is no true green transition at all. That's why the European Commission launched the Just Transition Fund in 2020 to finance projects supporting carbon-dependent regions across Europe in their transition. By empowering them to take the leap from coal dependence to the energy sources of tomorrow, the aim is to learn from past mistakes and lead Europe – as a whole – toward carbon neutrality.
Panellists for this webinar reflected on the programming phase of the Just Transition Fund and shared their experiences from the regional, national and the EU levels.
Miłosława Stępień, CEE Bankwatch Network's just transition coordinator, will outline the current state of play and key developments ahead. This will be followed by a discussion with specially selected panellists to examine all levels of the process (European, national and local) from the perspective of different countries.
Panellists:
Miłosława Stępień, CEE Bankwatch Network's just transition coordinator
Sander Happaerts, policy coordinator for the Just Transition Fund in the European Commission's Directorate General for Regional and Urban Policy (DG REGIO)
Ivan Sergejev, just transition process coordinator at the Estonian Ministry of Finance
Stefan Krastev, deputy mayor of the town of Pernik in Western Bulgaria