Published on January 4, 2023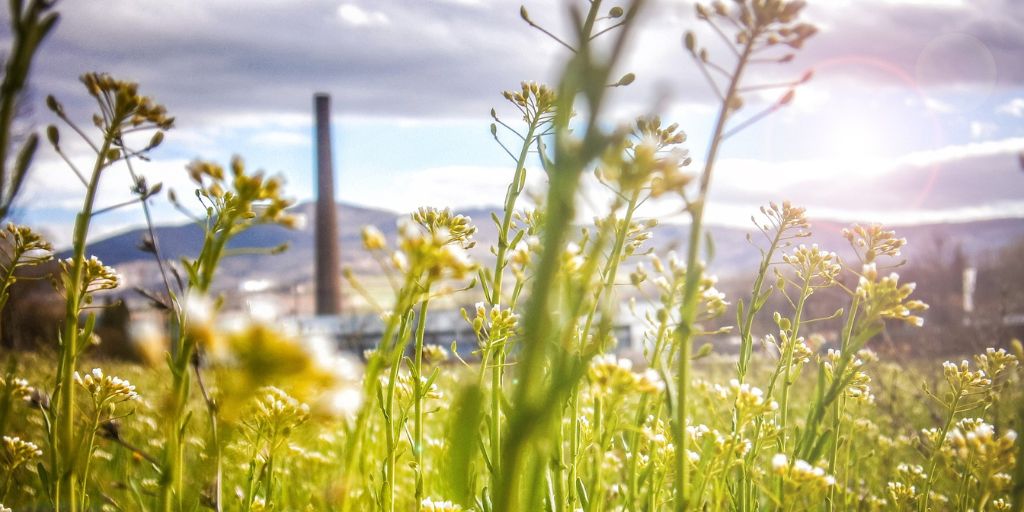 The lengthy process of drafting Territorial Just Transition Plans over the course of almost two years is finally coming to an end. Currently, the European Commission's map of regions eligible for the Just Transition Fund is almost fully covered in green, indicating that the past months have been filled with excitement over the ongoing approval of the plans all around Europe. Of the countries monitored by CEE Bankwatch Network, only Bulgaria is still lagging behind. 
Having recognised this crucial momentum, Bankwatch's just transition team gathered in Brussels from 29 November to 2 December 2022 to meet with decision makers from EU institutions and other relevant stakeholders. The complexity and multidimensionality of the transformation of these regions requires a wide range of actors coming not only from different backgrounds, but most importantly representing the three main levels: EU, national and regional. However, too often communication and intelligence sharing are inefficient and flawed. This is where Bankwatch steps in to help fill the dialogue gap.  
Bankwatch's continuous monitoring and persistent active engagement in the just transition process have brought our organisation to the very forefront of the discussion. During all of the meetings, our campaigners from six different countries (Bulgaria, Estonia, Hungary, Poland, Romania and Slovakia) shared their deep-rooted experiences at the regional level, explained the remaining challenges and showcased their success stories.  
An incomplete victory  
Of the six aforementioned countries, only Bulgaria is still awaiting the approval of its Territorial Just Transition Plans. Months of political turmoil and a complete lack of vision on how to conduct an ambitious and fully transparent transformation have already resulted in a loss of EUR 100 million from the Just Transition Fund crucial for this heavily coal-dependent country. 
On a more positive note, Territorial Just Transition Plans for the Czech Republic, Estonia, Hungary, Poland, Romania and Slovakia have already been approved, representing a truly historic opportunity for carbon-intensive regions to build socially just and carbon neutral economies.  
Estonia's most carbon-intensive region – Ida-Virumaa – will receive EUR 354 million to create more than 1,000 jobs and support workers affected by the transition, offering both financial support and reskilling programmes.  
Poland, which remains the most coal-dependent country in the EU, is also the biggest beneficiary of the Just Transition Fund, which will go to four different regions: Silesia, Western Wielkopolska, Łódzkie and Lower Silesia. However, this is only a partial victory, as all of these Territorial Just Transition Plans are still dependent on following the rule of law requirements. If the Polish government does not stick to the EU's requirements, it will have to pay this large sum of money from its own budget.  
Romania's approved Territorial Just Transition Plans covering six counties (Hunedoara, Gorj, Dolj, Mureș, Prahova and Galați) will receive EUR 2.14 billion for reskilling measures and economic diversification.  
In Slovakia, the approved plans come from the regions of Upper Nitra, Košice and Banská Bystrica, which will receive EUR 459 million for projects that focus primarily on reskilling, new job opportunities or energy efficiency measures.  
Finally, just before Christmas, the European Commission adopted its partnership agreement with Hungary, which details how EUR 22 billion from the EU's Cohesion Fund – including over EUR 250 million from the Just Transition Fund – should be spent. However, this is only a preconditional deal and Hungary will only see the full amount of money if it properly addresses the EU's concerns regarding judiciary independence, academic freedoms, LGBTQI rights and the country's asylum system.  
New year, new challenges 
We are currently entering an equally demanding implementation phase that will require continuous effective support from the EU level. During the meetings, Bankwatch also listened carefully so as to understand the needs and concerns of EU officials, mainly in relation to project selection criteria and technical assistance. To meet already existing needs, two publications have already been produced: the project implementation checklist with a methodology that should be taken into account when analysing the project implementation phase and the 'How can we assist you' briefing, which shows what kinds of technical assistance are needed in just transition regions.
While the beginning of the year and the next phase bring a lot of enthusiasm and hope, there is still a long way to go in this bumpy process. By the end of 2023, the European Commission is obliged to commit the funds to allow countries to start actually spending money on selected projects chosen in line with established project selection criteria. The timeline is even tighter for the 57 per cent of the Just Transition Fund that comes from the Next Generation EU fund, which must be contracted by the end of 2023 and spent by 2026. This creates additional pressure for still unprepared just transition regions that lack the capacity and necessary know-how to properly conduct the highly complicated and burdensome process.  
As such, Bankwatch will continue being involved to provide its expertise, publish relevant reports, organise events and offer support everywhere it is needed, no matter whether that is in Brussels, Bobov Dol, Nitra or Wałbrzych.