Published on June 8, 2021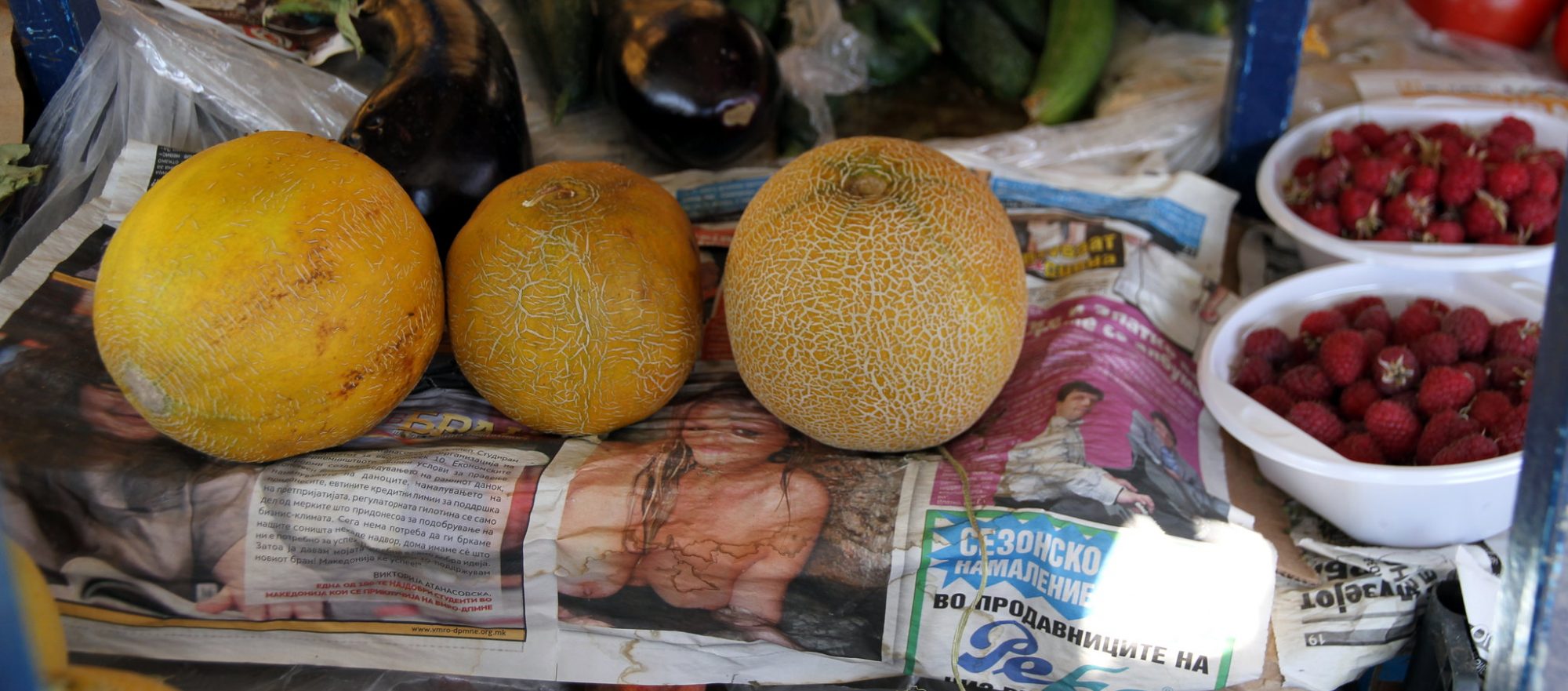 by Rosa Hergan
Bitola's green market, "Pazari", is going down in history as the first public complex to run on clean energy in the coal-dependent municipality.
Tucked away in North Macedonia's sun-kissed plains straddling the Baba Nidze and Kajmakcalan mountain ranges in the south-west, vendors started selling their produce under photovoltaic (PV) panels early this year. 
And though installing solar panels signals a turn towards clean energy, the management of the market was sold on solar because it meant becoming more cost-efficient. In an interview with АПЛА.MK, the director, Vlad Atansovski, laid out the overall aim of reducing the annual energy bill by using solar. With an installed capacity of 20 kWh, the photovoltaic panels produce enough electricity to offset the vast majority of the complex's energy use and enable the enterprise to consume the lowest possible amount of energy from the public grid.
In the same breath, Mr. Atansovski called on other public bodies to follow suit. "Public institutions should consider opting for photovoltaics to reduce their annual costs, but also because this investment contributes to the reduction of environmental pollution."
These developments mirror a series of national policy decisions aimed at propelling the country's energy transition away from coal.
Last year, the North Macedonian government took the lead among its regional neighbours in proposing 2027 as a coal exit deadline. Its 2019 Energy Strategy envisions a shift towards a higher renewable energy share in the national energy mix.  
The country's solar potential is enormous. North Macedonia can pride itself on having about 280 sunny days a year and about 1,500 kilowatt-hours (kWh) of solar radiation per square metre. And yet, the share of solar power in the annual energy production hasn't been moving nearly fast enough but remained locked at about 32 gigawatt-hours (GWh) for over 5 years.
The future looks brighter, however. The clear political signal given regarding renewables development and the country's new system ofauctions to support investments will both boost North Macedonia's installed solar PV capacity.
Alongside these changes, as Mr. Atansovski pointed out, the North Macedonian government should consider amending its energy legislation to allow public utilities to generate higher shares of clean power from solar panels. 
By listening to their community energy entrepreneurs and public institutions which are advancing the energy transition (a trend that is spreading across the region), both local and national governments can buttress their strongest asset in the energy transition: their people.
Photo by Flickr user Andreas Lehner, used under a creative commons licence.